InsteadMan Play text adventures for INSTEAD! v2.1.0
2018-03-01
fixed bug where a game would not install and run on Windows OS;
changed games sorting: URQ-games at the end;
fixed other small bugs.
All releases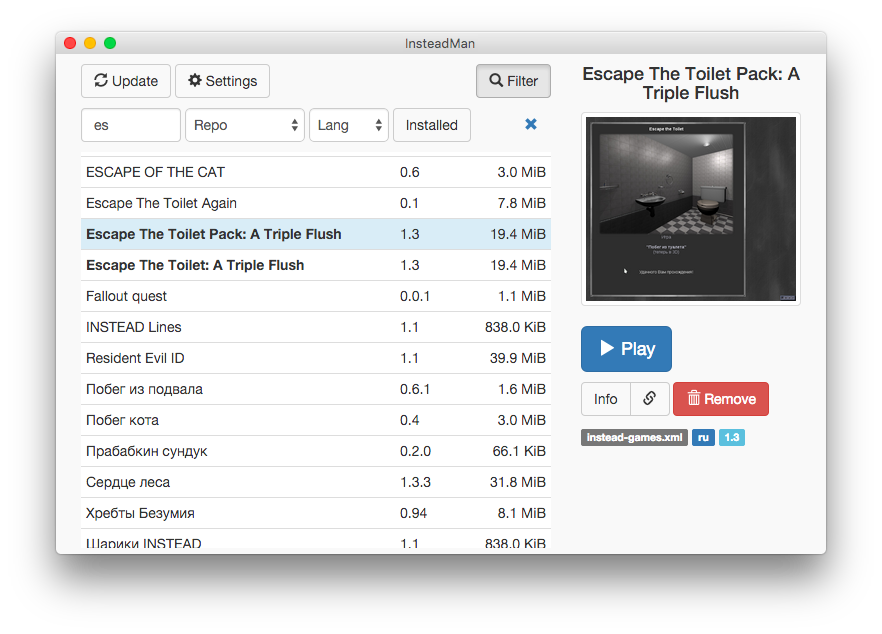 ---
Install InsteadMan

Windows
Presented by exe-installation file. Just install and play.
Also available ZIP archive (run insteadman.exe).

macOS
Presented by dmg image. Open and drag it to the Applications folder.
---
Result
You are able to install and play games easy!
---